About Us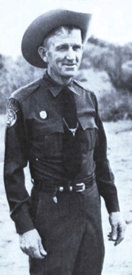 Operation Orphans is a non-profit organization that provides children with unique and wonderful outdoor experiences by sponsoring hunting and fishing trips in the Texas Hill Country, since 1960. In many cases, this is the first real such experience these children have been able to do.
Since its inception, Operation Orphans volunteers have taken 18,084 children on hunting and fishing trips, with 17.329 animals harvested. All of the harvested game is processed to provide food for families. Over 765,000 pounds of meat has been donated by Operation Orphans.
Operation Orphans headquarters is located at Camp Gene Ashby, in Mason County, Texas. The 250 acre camp borders the Llano River and is well-stocked with aoudad sheep, axis deer and whitetail deer. The facilities have been expanded to accommodate 200 children, largely due to the support of the community, the Mason County Chamber of Commerce, Sportsmen's Clubs of Texas along with many other organizations and individuals.
The camp is named after Gene Ashby, a Texas Game Warden, who worked with local ranchers to allow orphans to hunt on their lands. Camp Gene Ashby is supported through donations. Operation Orphans continues to improve the facilities and the surrounding environment to provide boys and girls with a unique and wonderful experience.